1.6.2 Casestude 2: BISIGODOS – Bio-synthesis
Course subject(s) Module 1. RRI roadmap and KPIs for companies


About the Company
The EU project BISIGODOS aimed to identify ways to use algae as a feedstock in order to produce valuable chemicals, amino acids and high added-value bio-resins that would normally be produced using petrochemicals. The algae biomass can be fed directly with CO2 from industrial emissions (cement, steel factory, thermal power plants, etc.) as a raw material that is cost-effective and renewable. The process is assisted by solar radiation, nutrients and sea water microalgae. The consortium brought together expertise and resources within the areas of: microalgae and photo-bioreactors production and optimization, manufacture of amino acids for food products, production of conductive polymer coatings, bio-resin development for water-based inks, bio-surfactants production and bio-PU adhesives manufacturing, and end-users in the food, flexible packaging, hair care, metal industry and paints products.
.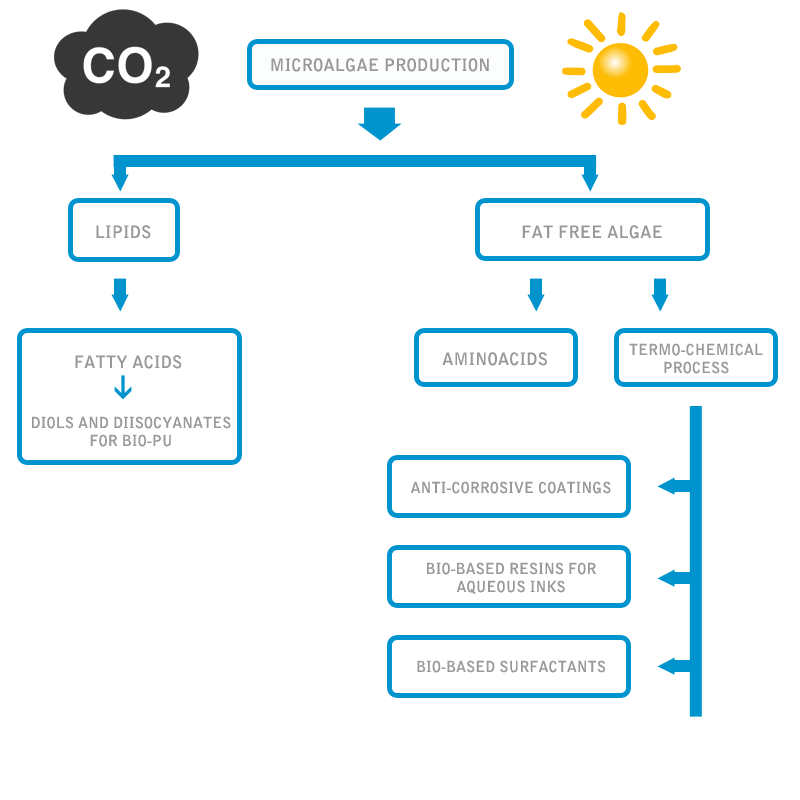 The Pilot / Challenge
The challenges for this pilot were to:
Seek to find ways from the outset for projects in general and technology assessment practices in particular to be deliberately stakeholder-engaged
Broaden the range of technology assessments and build trust
We have two interviews with Dr. Stuart Coles: (1) the first one focuses on Life cycle Assessment; and (2) the second one is about pros and cons of RRI.
'And it really is informing how we think about designing our projects for different calls, trying to incorporate some form of RRI into most of our grant proposals that we're putting into the future. So I think what I'm learning is a greater appreciation of what RRI is, and how best to implement it in the future.'
Documentation
For much more details on the results of the pilot, go to:  https://www.rri-prisma.eu/pilot-results/bisigodos/.