2.5.1 Standards
Course subject(s) Module 2. Foundation for RRI

The need for companies to consider societal impacts and to innovate responsibly has led to the development of a number of standards. These  provide a framework and guidance  to develop long-term strategies (roadmaps) to innovate responsibly by integrating technical, ethical, social, environmental, and economic issues into research and innovation practices and to improve the ethical and social impacts of final marketable outcomes. Examples are:
Note that most of these standards are not meant for certification.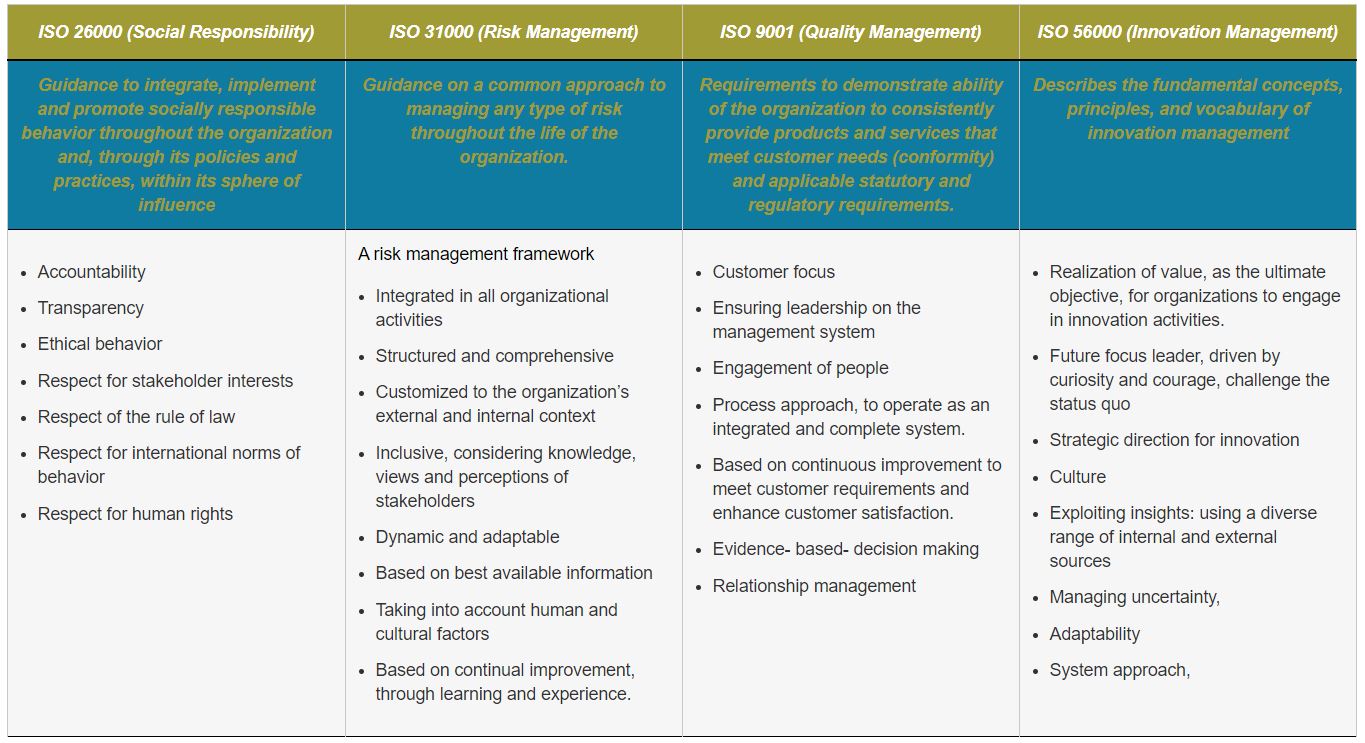 ISO 26000
In the next interview, Ornella Cilone (head of UNI- the national body for standards in Italy) underlines the importance of specifically ISO 26000  as being a key standard for RRI in Industry (although the framework is a bit broader, as you can see below).
ISO 26000 provides guidance on how businesses and organizations can operate in a socially responsible way. This means acting in an ethical and transparent way that contributes to the health and welfare of society. Key elements of ISO 26000 social responsibility are:
Accountability
Transparency
Ethical behaviour
Respect for stakeholder interests
Respect for the rule of law
Respect for international norms of behavior
Respect for human rights
Note that ISO 26000 is about guidance and support and does not include indicators.  
ISO 2600: interview with Ornella Cilona