0.1.3. Meet the course team
Course subject(s) 0. Welcome to Water Works!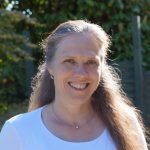 Carola Hein is the main coordinator of this course. She is Professor History of Architecture and Urban Planning at Delft University of Technology, and leader of PortCityFutures. She has published and lectured widely on topics in contemporary and historical architectural and urban planning and has authored several books and articles. Her current interest is the study of international networks and the transmission of architectural and urban ideas along these networks, focusing specifically on port cities and the global architecture of oil.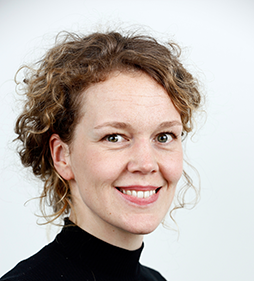 Hilde Sennema studied Art History and specialized in post-war urban planning and governance. After working in the heritage sector, she started her PhD research at the Erasmus University with Paul van de Laar. Her topic is the public-private governance network that modernized and rebuilt the port city of Rotterdam between 1930 and 1970. Besides her research, she works as a publicist and writes a weekly column in the Dutch financial daily paper Het Financieele Dagblad.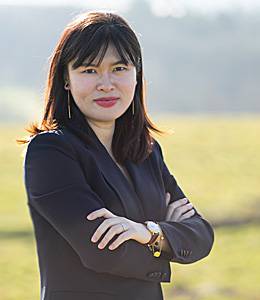 Tianchen Dai holds a PhD in Architecture from the Southeast University, China. She received M.Arch from Bartlett School of Architecture, University College London, UK, and B.Arch from Department of Built Environment, University of Nottingham, UK. She is a postdoctoral researcher at the Faculty of Architecture and the Built Environment, Delft Technical University, working on how the cultural and social identity of urban landscapes are shaped and delivered to people.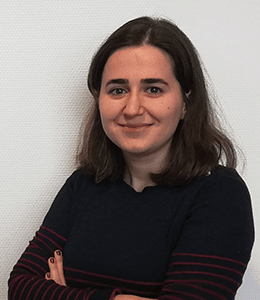 Gül Aktürk is a PhD candidate in the Department of Architecture at TU Delft in the Netherlands. Her PhD research deals with the impacts of climate change on rural built heritage. Her research interest lies in the intersection of climate change and cultural heritage. Prior to starting her PhD studies, Gül worked in several architectural conservation and restoration projects, and in archaeological excavations for over five years.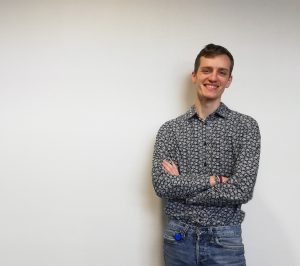 Stephan Hauser is a PhD candidate at the TU Delft Faculty of Architecture in the Chair of History of Architecture and Urban Planning. His research focuses on the impact of oil companies on the development of port cities and on the creation and application of regulations linked to spatial planning, and the protection of health and the environment.
Kaiyi Zhu is a PhD candidate in the Department of Architecture at TU Delft. She is trained as an architect with interests in conservation and transformation of heritage, and received a master degree in Conservation of Historic Buildings at the University of Bath (UK). Kaiyi's doctoral research project focuses on transnational exchanges of ideas, pedagogies, interpretation of heritage conservation discourse in China and related policy making, and practical approaches adopted in historic neighbourhood transformation in big cities.
Rachel Lee works at the interface of architectural and urban research, teaching, curating and art practice. Her research explores the histories of colonial and postcolonial architecture and urbanism at their intersections with migration and exile, transnational practice, mobility and gender. She is currently a post-doc fellow at the LMU Munich on the research project "Relocating Modernism: Global Metropolises, Modern Art and Exile" and a Mellon Fellow with the Canadian Centre for Architecture's "Centring Africa" project.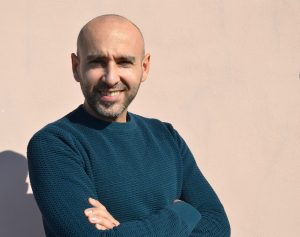 Paolo De Martino graduated in Architecture at the University of Naples Federico II (DiARC). He received his PhD in May 2021 within a dual PhD program between Delft University of Technology and the University of Naples Federico II. He investigates port cities from a spatial and institutional perspective, comparing the Italian port-system in the Campania Region with port clusters in the Hamburg-Le Havre range, with particular reference to the cities of Rotterdam, Antwerp and Le Havre.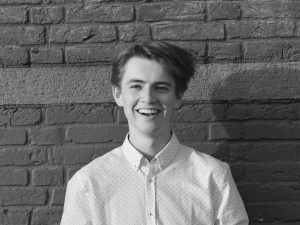 Hidde van de Rhee is an MSc student at the TU Delft Faculty of Architecture. His research and design interests in the field of architecture lie primarily in heritage transformation. As a student assistant for the Chair of History of Architecture and Urban Planning, he has contributed to creating this MOOC.
Acknowledgements
The course team would like to say a huge thank you to Charlotte van Wijk, for her tireless enthusiasm in coordinating the production of this MOOC, and the whole team at the Extension School for Continuing Education (TU Delft) for their invaluable support.
We would not have been able to bring this course to you without the willingness of experts around the world to share their time and knowledge with all of us; we are grateful to Jean Paul Corten, Francesco Bandarin, Michelle Franke, Vera Damayanti, Henk van Schaik, Kalala Ngalamulume, Jonathan Doe, Hasti Tarekat Dipowijoyo, Alexandra Kruse, Nupur Prothi Khanna, Nanco Dolman, Arjan Conijn, Meisha Hunter, Steve Brown, Sabine Luning, Mike Turner, Han Meyer, Jaap Evert Abrahamse, Izumi Kuroishi, Lucija Ažman Momirski, Cristian Moreno and Jyoti Hosagrahar. Also a word of gratitude towards the LDE Center for Global Heritage and Development.