1.8.1 Recap
Course subject(s) Module 1. RRI roadmap and KPIs for companies

In this module:
We showed you the six steps to define the road map: see picture below (summary)
We also showed the individual  roadmaps of the eight pilots
We explained the way you can select  KPIs to monitor RRI and the process to do so.
We underlined the importance of following a tailor-made approach. To discuss values is often is a very good starting point
 We discussed the importance of the RRI approach for two emerging technologies: nanotechnology and biosynthesis.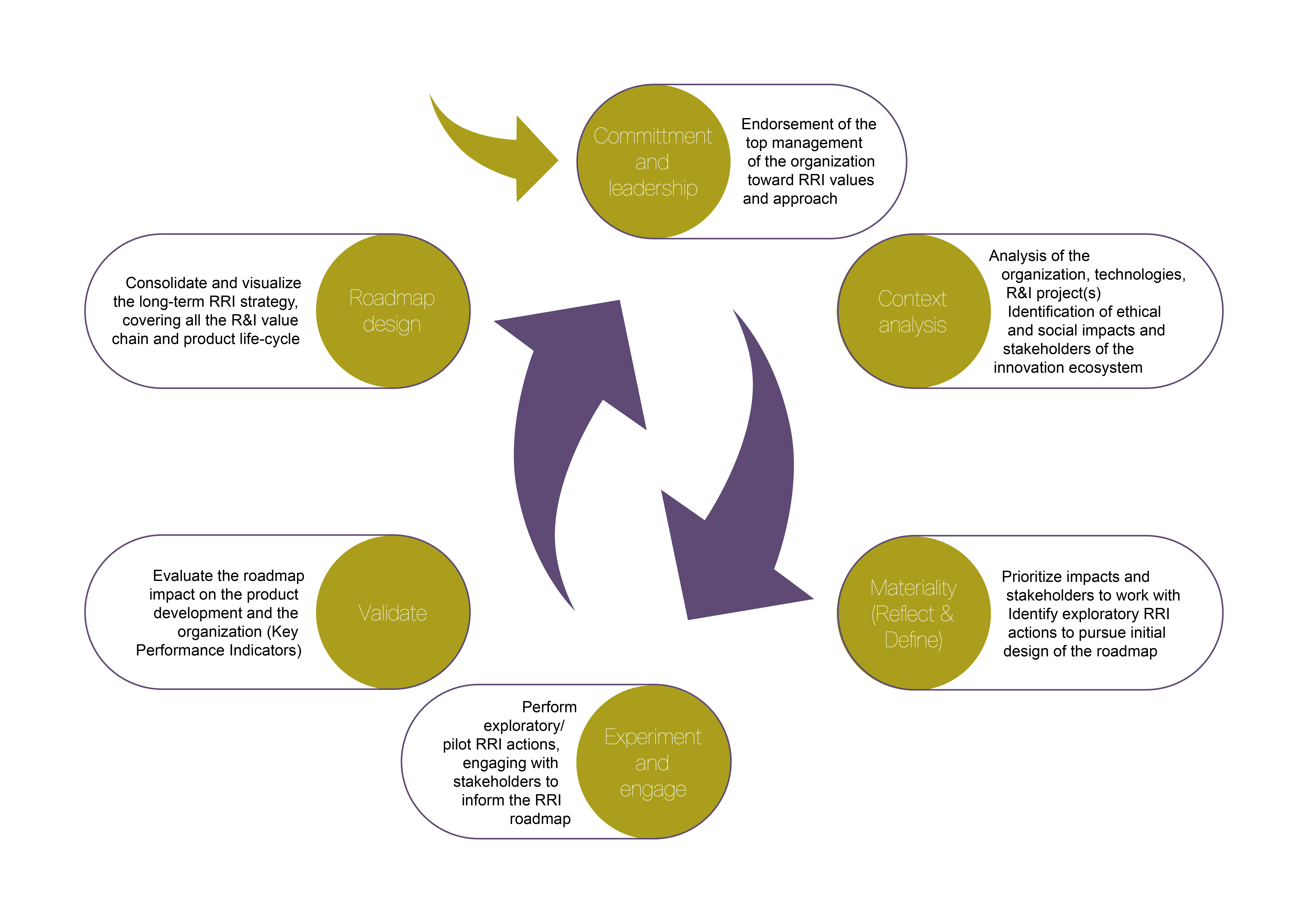 Discussions
We look forward to your comments and questions!
Please have a look again at our questions for pondering in this module