2.3.1 Why ethical leadership?
Course subject(s) Module 2. Foundation for RRI

As we have seen in Module 1, the process of developing a roadmap starts with ethical leadership at the top.
This is also shown in the figure below: running a company ethically begins at the top: its leaders. Morally upstanding leaders who believe in and promote good business ethics – principles, standards, morals, values and virtues that guide behavior in the business world – can have a substantial impact on an organization, including its employees and what they achieve, as well as its stakeholders and investors.
Ethical leadership that strives to do what is right to advance the common good of employees and organizations does not only improve their business and culture but also makes a difference in the community and beyond.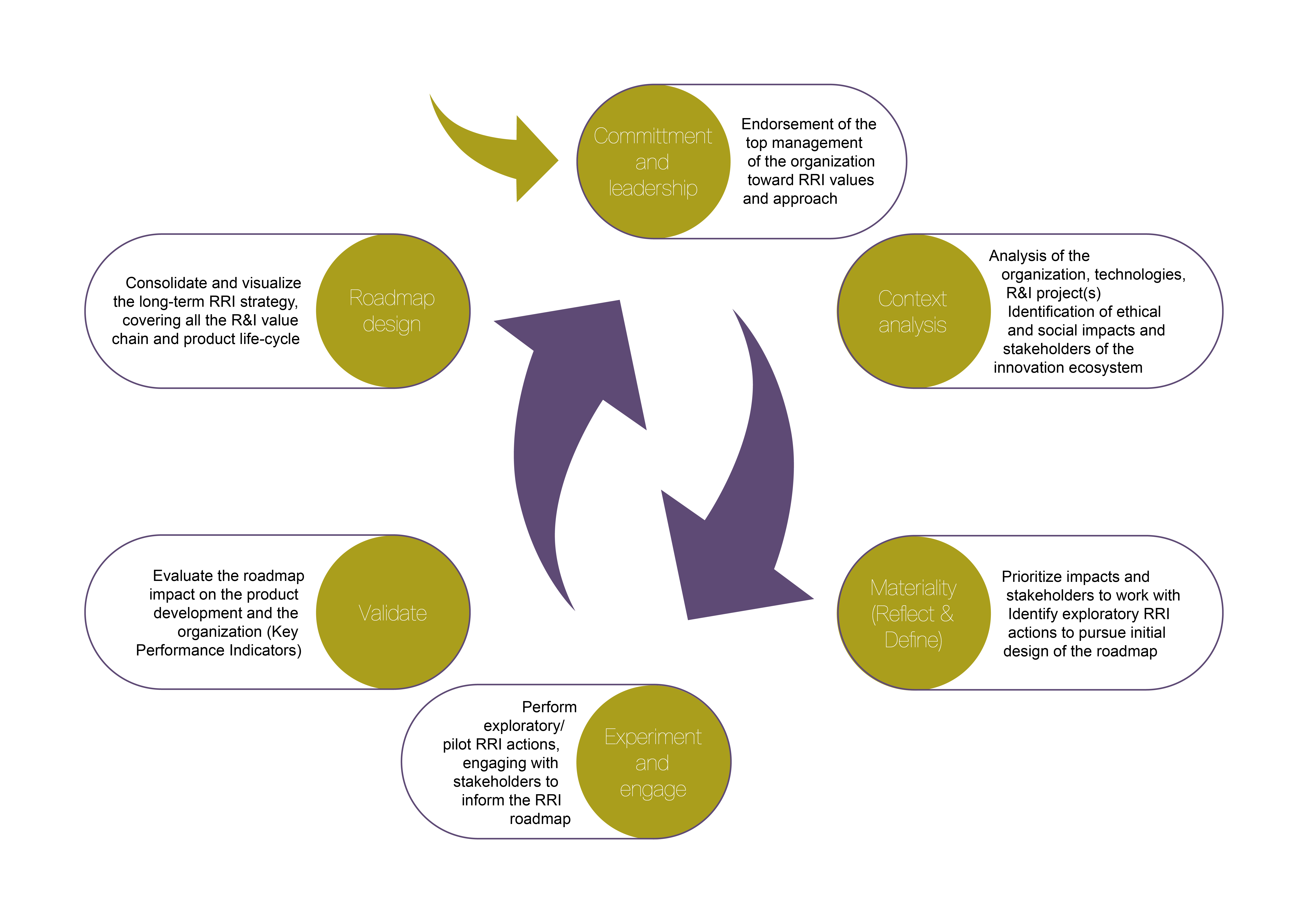 A well-known general framework for ethical leadership is the V-model:
Values – Ethical leadership begins with an understanding of and commitment to a leader's core values. By discovering the values which make up the core of our identities and motivators, we begin the process of integrating our unique values with our choices in our personal, professional, and civic lives.
Vision – Ethical leadership requires the ability to frame our actions within a picture of "what ought to be" – particularly in the area of service to others.
Voice – Ethical leaders must be able to articulate their vision to others in an authentic way that enlivens them into action.
Virtue – Ethical leaders strive to do what is right and good. They practice virtuous behavior by asking "How are my values, vision and voice in alignment with and supporting the common good?"
Validate – Increase the ethical know-how of everyone in the organization by hiring for ethics and values as well as capabilities, including ethical behavior in appraisals and firing people who fall short of ethical standards.
The need for ethical leadership: Business perspective
In her book "7 Lenses: Learning the Principles and Practices of Ethical Leadership",  Linda Fisher summarizes the considerations from a more business-oriented perspective as follows:

Reflecting on the table above, do you recognize any of the RRI-components?