3.4.1 Learn more
Course subject(s) Module 3. NV center subits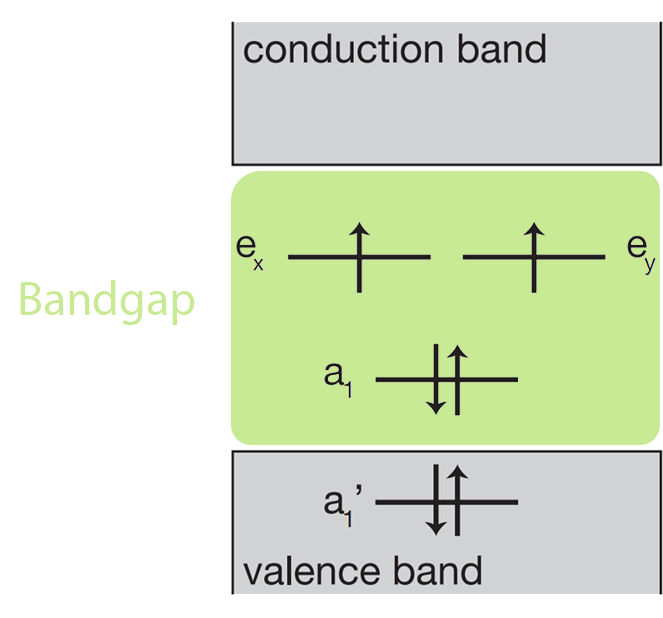 In the figure, you can see the so-called bandgap diagram of an NV center. The y-axis represents energy and the horizontal lines are the energy states. Each electron is represented by an up- or down-arrow.
In this particular bandgap diagram you can see six trapped electrons. This sixth electron is added by excitation of one of the initially trapped electrons from the valence band to a higher energy state. This vacancy is easily filled up with one of the many electrons present in the valence band.
This new system, with 6 trapped electrons is called the NV minus state.