0.1.2 Meet the course team of Comfort and Health in Buildings
Course subject(s) Module 0: Introduction to Comfort and Health in Buildings

L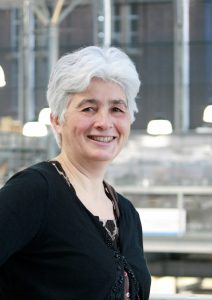 aure Itard is Professor of Building Energy Epidemiology at the Faculty of Architecture and the Built Environment of Delft University of Technology since 2018. The Chair of Building Energy Epidemiology focuses on performance analysis, diagnosis, and optimization of energy systems in operation at the level of buildings and the building stock.
Laure studied Physics in France, obtained her PhD at the Faculty of 3mE at the TU Delft in 1998, and has worked for several years as research engineer and software developer at Deerns Consulting Engineers on diverse projects in the field of energy and buildings. In 2004 Laure came back to the Delft University of Technology, as researcher and later as associate professor at the department OTB-Research for the Built Environment. She was also professor of Applied Sciences within the group 'Energy and the Built Environment' at The Hague University of Applied Sciences from 2010 to 2017.
Her expertise is in the fields of thermodynamics, energy policies for the built environment, energy labeling, energy systems (demand, distribution and conversion at building and district level), life cycle analysis for the built environment and environmental impacts, building simulations, control and diagnosis strategies for energy systems and building physics, BMs and data analytics.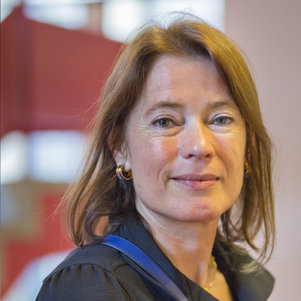 Prof. dr. Philomena M. Bluyssen received her building engineering degree in 1986 at the Technical University of Eindhoven, and in 1990 her PhD at the Technical University of Denmark with a thesis on 'Air quality evaluated by a trained panel'. After working for more than twenty years as researcher with TNO, where she coordinated among others several European projects on optimisation of Indoor environment quality and energy use, she was appointed full Professor Indoor Environment in 2012 at the Faculty of Architecture and the Built Environment, of the Delft University of Technology in Delft. At the TU Delft she initiated the SenseLab, a semi-lab environment partly open to the public, sponsored by 25 companies and organisations, in which she recently performed research on airborne transmission of exhaled aerosols. In 2019 Bluyssen was appointed Visiting Professor at Feng Chia University in Taichung, Taiwan. Bluyssen is member of the (inter)national organisations TVVL, REHVA, ASHRAE, ISIAQ and CIB. She is co-founder of the Dutch ISIAQ chapter and was the first president of ISIAQ.nl. She has contributed and/or authored to more than 260 publications, and has been invited as guest, distinguished or keynote lecturer at several conferences and universities. For 'The Indoor Environment Handbook: How to make buildings healthy and comfortable', she received the prestigious Choice Outstanding Academic Titles of 2010 Award.' Her book 'The Healthy Indoor Environment – How to assess occupants' wellbeing in buildings', was published in 2014 and received the IDEC 2016 Book Award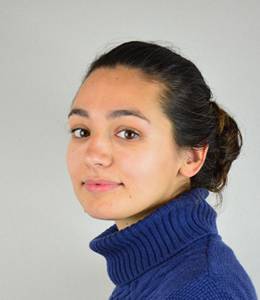 Dr. Paula van den Brom is working as a Post Doc at the faculty of Architecture of the Delft University of Technology. She earned her master's degree in Building Technology in 2013 and Architecture 2014, and her PhD "Energy in Dwellings – a comparison between theory and practice" in 2020, all at the Delft University of Technology.
Paula has also worked for a Mechanical Electrical and Plumbing consultancy firm where she was responsible for the design and advice on heating, ventilation, cooling and plumbing systems for a range of buildings (mainly schools, houses and nursing homes). Other responsibilities included conducting building simulations and making light calculations required for the building permit. Currently she is broadening her expertise in data driven building (stock) energy prediction models.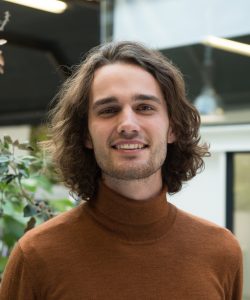 Rins Lindeman is a 5th year student from the faculty of Industrial Design Engineering, at the Delft University of Technology. Rins is studying in the field of Design for Interaction. He has been working closely with the course team and supporting them in making this course a success.
Rins will be the main Discussion Moderator for this course, so you will see more of him in the Discussion Forum!
These courses were a collaborative effort, made possible by Delft University of Technology and Climate KIC.
We would like to thank additional course contributors that helped make this course a reality: Shima Ebrahimigharehbaghi, Arash Rasooli, Shannon Walraven, Jennifer Jansen, Eloise Ruby, and Johannetta Gordijn.