0.1.4 Meet the course team of Energy Supply Systems for Buildings
Course subject(s) 0. Welcome to Energy Supply Systems for Buildings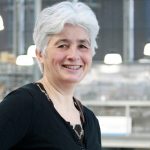 Laure Itard is Professor of Building Energy Epidemiology at the Faculty of Architecture and the Built Environment of Delft University of Technology since 2018. The Chair of Building Energy Epidemiology focuses on performance analysis, diagnosis, and optimization of energy systems in operation at the level of buildings and the building stock.
Laure studied Physics in France, obtained her PhD at the Faculty of 3mE at the TU Delft in 1998, and has worked for several years as research engineer and software developer at Deerns Consulting Engineers on diverse projects in the field of energy and buildings. In 2004 Laure came back to the Delft University of Technology, as researcher and later as associate professor at the department OTB-Research for the Built Environment. She was also professor of Applied Sciences within the group 'Energy and the Built Environment' at The Hague University of Applied Sciences from 2010 to 2017.
Her expertise is in the fields of thermodynamics, energy policies for the built environment, energy labeling, energy systems (demand, distribution and conversion at building and district level), life cycle analysis for the built environment and environmental impacts, building simulations, control and diagnosis strategies for energy systems and building physics, BMs and data analytics.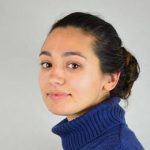 Dr. Paula van den Brom is working as a Post Doc at the faculty of Architecture of the Delft University of Technology. She earned her master's degree in Building Technology in 2013 and Architecture 2014, and her PhD "Energy in Dwellings – a comparison between theory and practice" in 2020, all at the Delft University of Technology.
Paula has also worked for a Mechanical Electrical and Plumbing consultancy firm where she was responsible for the design and advice on heating, ventilation, cooling and plumbing systems for a range of buildings (mainly schools, houses and nursing homes). Other responsibilities included conducting building simulations and making light calculations required for the building permit. Currently she is broadening her expertise in data driven building (stock) energy prediction models.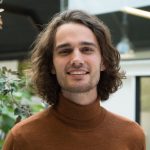 Rins Lindeman is a 5th year student from the faculty of Industrial Design Engineering, at the Delft University of Technology. Rins is studying in the field of Design for Interaction. He has been working closely with the course team and supporting them in making this course a success.