2.1.1 The project manager
Course subject(s) 2. Organizing the team

Before you start viewing and listening to a video about the competence development of present and future project managers, make sure you complete the first part of the background reading provided for part 2. Please open this chapter and read the chapter about the project manager first.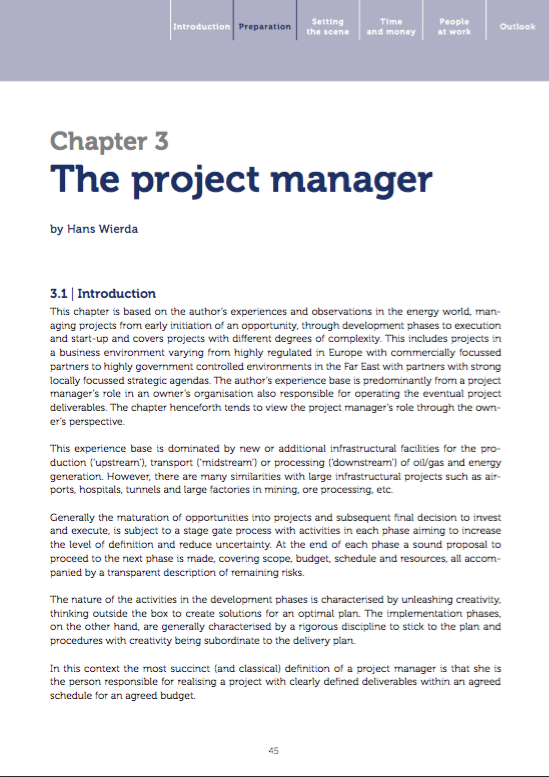 Read Module 2: The project manager (page 44 – 63)
Open this chapter with a click on the link below.