5.1.2 Contracting
Course subject(s) 5. Contracting

Reading material: contracting
It is recommended to read and digest the reading material for Module 5, Contracting, at this moment in the course. The chapter you will read is about contracting – no surprise ;-). It starts explaining what a contract constitutes. Next, some contract theory is provided and the contracting framework is sketched. Contracting strategy is explained and several remuneration forms are introduced together with their strengths/opportunities and weaknesses/threats. Enjoy!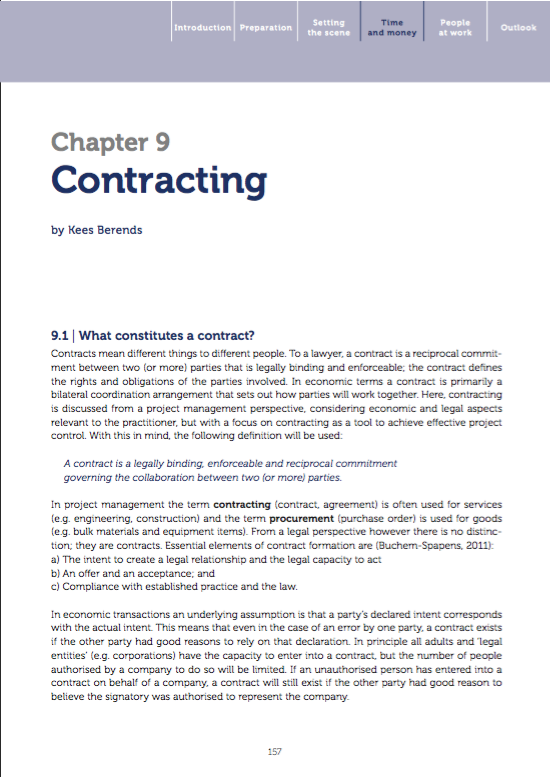 Read Chapter 9: Contracting (page 156 – 174)
Open this chapter with a click on the link below.