Axial Load: Formulating a Suitable Compatibility Condition
Course subject(s) 2. Axial Loaded Members

Take a look at the various statically indeterminate axial loaded problems given below. For each problem, formulate an appropriate compatibility condition. Please take care to clearly define the signs/directions of displacements and/or forces in stating your compatibility condition.
1. Assembly consisting of a rigid plate supported by two brass rods (AB and CD) on the left, and one brass rod (EF) on the right.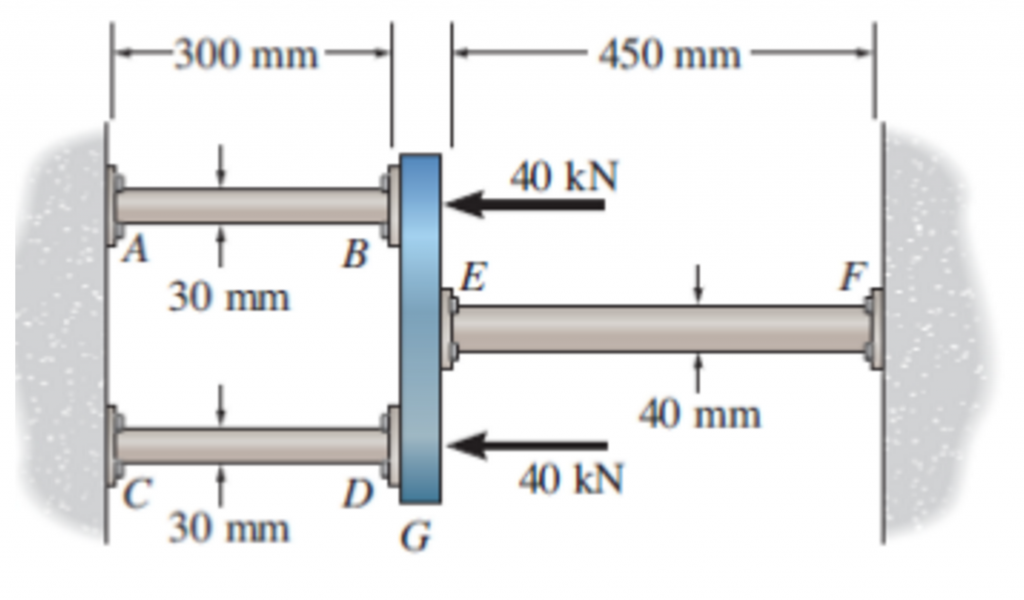 2. Two connected solid steel rods built in at A and with an initial gap of 0.15mm between C and D.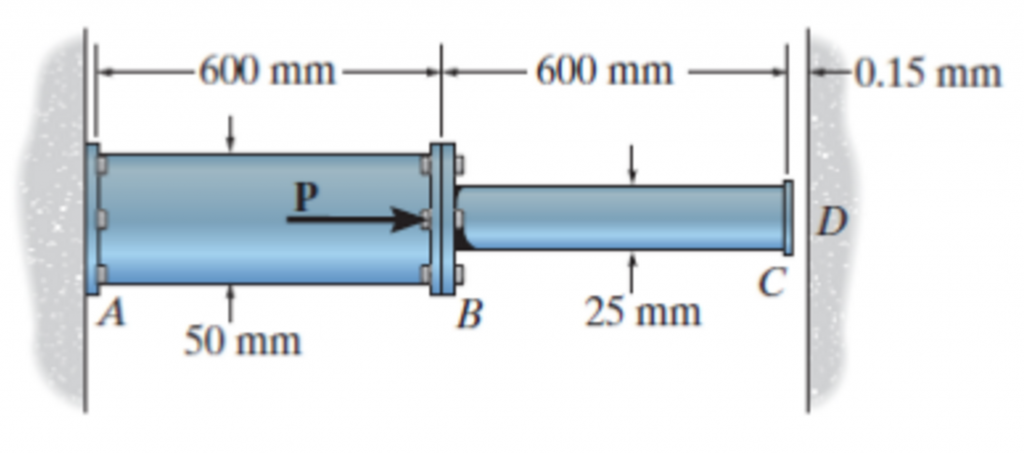 3. A solid brass cylinder supported by a stainless steel tube with an initial gap of 1mm.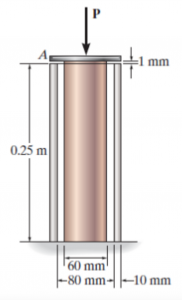 4. A rigid bar AB, initially horizontal, supported by two steel cables.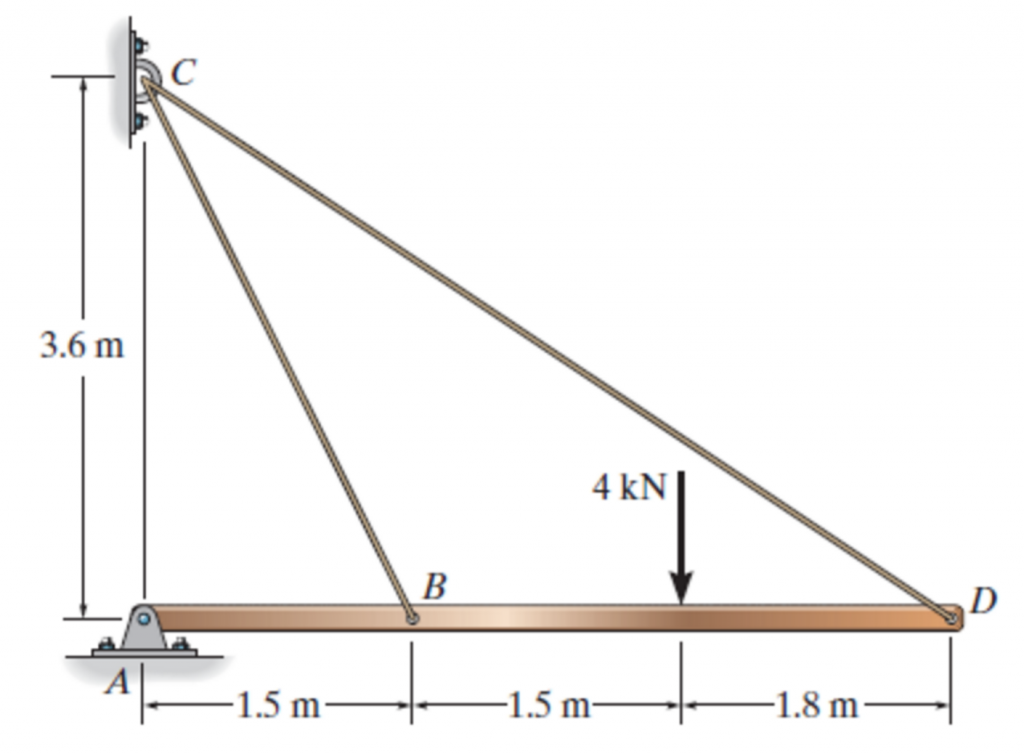 5. Three supporting rods made of steel, pined at A.