1.6.1 Case study: Carver Electric Vehicle
Course subject(s) Module 1. How does an EV work?

Now that we have learned about the motor, drivetrain and energy storage of an EV, let us look at how these concepts are used in the real world. For this, we have a case study with Chris van den Brink, technical director of Carver (https://carver.earth/en).
Carver is a Dutch manufacturer of sustainable mobility solutions to travel faster, smarter and more sustainably from door to door. The electric Carver is designed as a sustainable transport alternative for commuters and urban professionals. An innovative, compact city vehicle as a solution for the jammed traffic in and around cities. The Carver is equipped with a unique tilting technology that unites the advantages of a car and a scooter in spectacular new driving experience.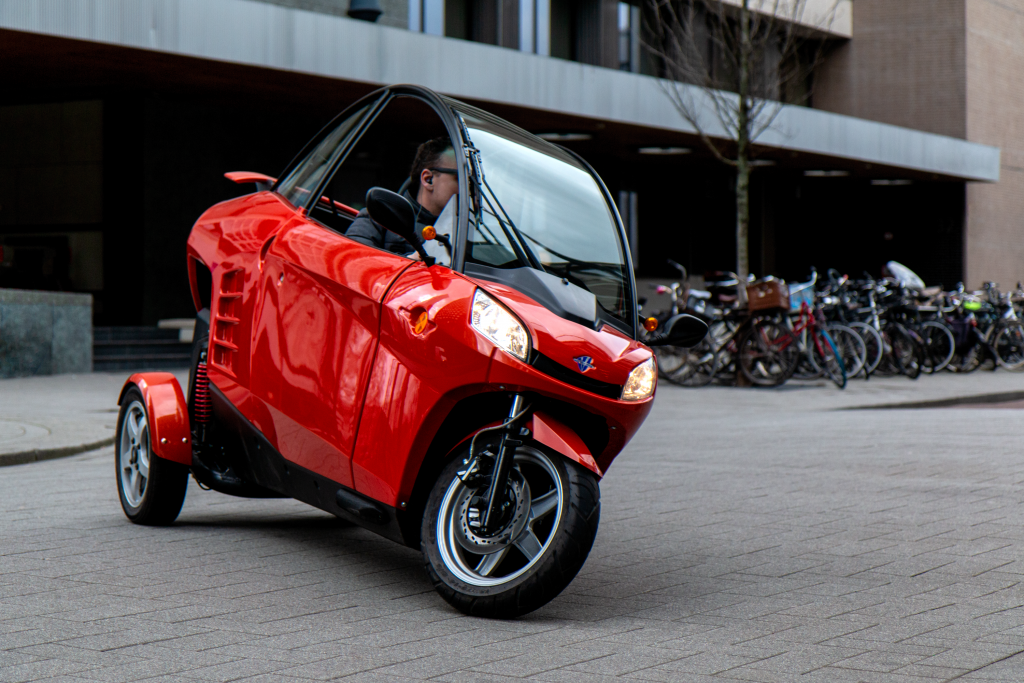 In the next video, we will see Chris van den Brink introduce this company, and how they created the idea of Carver.