6.5.1b How long will it take
Course subject(s) Module 6. Thinking in Systems

To review the graphs shown in the video, click on the thumbnails below.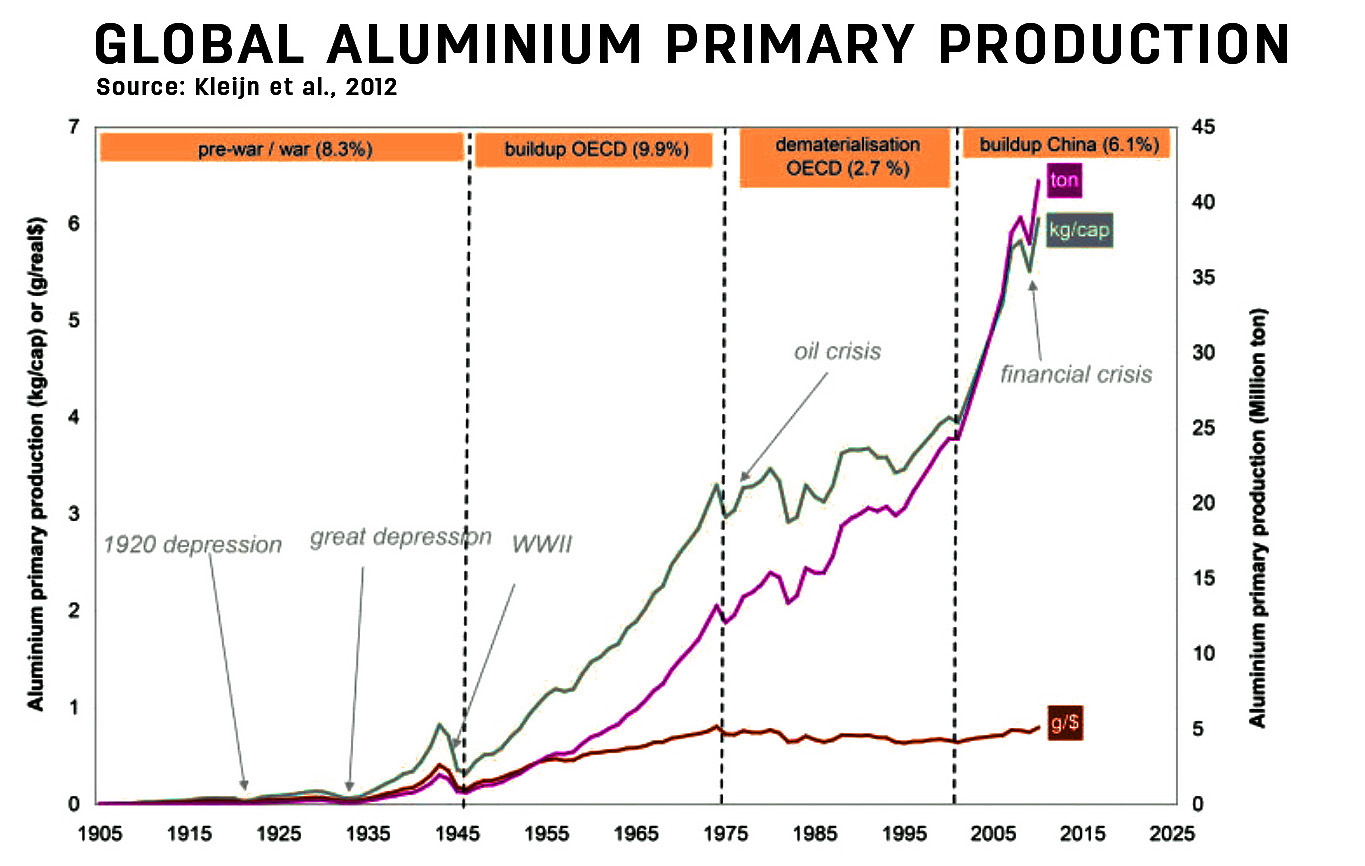 Source: Materials and energy: a story of linkages. Kleijn, E.G.M., 2012, Doctoral thesis, Leiden University. The image uses population and GDP data from Maddison (Maddison 2011) and metal mine production data from USGS (U.S. Geological Survey 2011).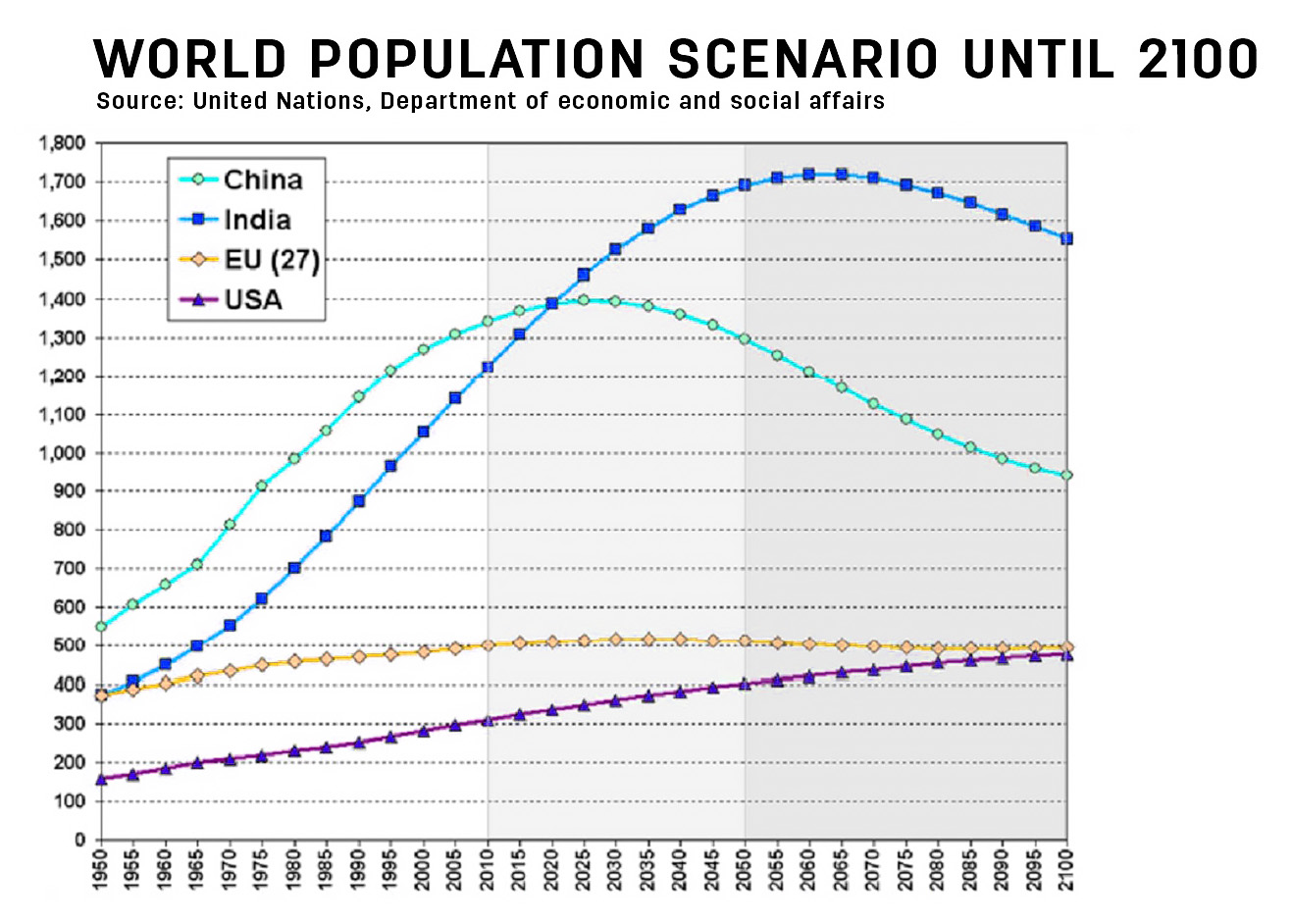 Source:  United Nations, Department of Economic and Social Affairs, Population Division (2011). World population prospects, the 2010 revision. Full report.
MAIN TAKEAWAYS 
In order to create a circular economy for aluminium, the demand will need to stabilize. Currently, aluminium production is still growing exponentially. This demand will probably level off in the future.
Assuming that we have a stable demand, we'll also need an aluminium recycling rate that is close to 100%, in order for the inflow of aluminium to equal the outflow.