3.3.1 Knowledge in practice
Course subject(s) Module 3: Finding EMOTIONS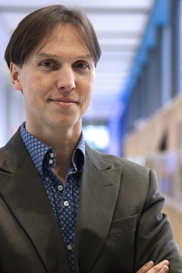 For this module, we interview Professor Pieter Desmet. He is a full-time professor of 'Design for Experience' at the Department of Industrial Design Engineering. His main research interest is in understanding why and how design evokes emotion, and how design can contribute to the well-being of individual users and communities. He supervises a research group that studies various aspects of user experience and chairs the 'Delft Institute of Positive Design' (see www.diopd.org). This institute aims to initiate and stimulate the development of knowledge that supports designers in their attempts to design for human flourishing.
Desmet is a board member of the International Design and Emotion society (see www.designandemotion.org), and has published over 80 scientific (journal) papers and book chapters; edited three books, three special issues, and two conference proceedings on a variety of aspects of experience-driven design.
We asked him to explain why it is important to take emotion in consideration during innovation and how you can use emotions as a tool to identify current problems.