3. Maximale stromen
Course subject(s) Lesmateriaal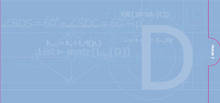 Deze module bevat een leerlingentekst over maximale stromen met opgaven en antwoorden en bovendien aanwijzingen voor het bestuderen van wetenschappelijk materiaal.
U kunt de opdrachten voorleggen aan de leerlingen en de antwoorden voor uzelf houden. U kunt er ook voor kiezen de antwoorden ook aan de leerlingen uit te delen.
Om leerlingen van het begin af aan vertrouwd te maken met Engelstalig studiemateriaal op dit gebied kunt u ze ook direct de genoemde paragrafen uit Introduction to Operations Research (Hillier / Lieberman) voorleggen. Dit boek wordt aan universiteiten gebruikt. Wellicht kan de woordenlijst het lezen van dit universitair studiemateriaal bij volgende onderwerpen van Optimaliseren in netwerken vergemakkelijken.
Als u er voor kiest de leerlingen te toetsen aan de hand van een in te leveren verslag of werkstuk, is het stuk over programmeren uit module 0 misschien interessant. Met dit gratis programma van het Freudenthal Instituut kunnen de leerlingen een graaf tekenen en bijbehorende afstandentabel invullen.
Het staat u vrij om onderstaand Word-document naar believen aan te passen.