Safeguarding public values part 2
Course subject(s) Module 4: Governance and Regulation in complex situation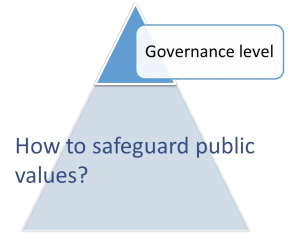 When we privatize or liberalize public services in the world of transport, water, energy or telecom, it's common sense to emphasize that public values should be safeguarded. It's tempting to think that everyone will agree that all possible public values need to be safeguarded in a certain way. But Hans de Bruijn explains in the upcoming web lecture how  this works at the highest levels of government. He will explain what public values are, and he will stress that, in practice:
Competing public values require a trade-off.
This trade-off is dynamic.
Different actors might have different opinions on public values.
Public values have to be made specific.
Whatever the policy instrument to safeguard public values is, it will almost always be a negotiated instrument.
Incentives for operators may have the wrong impact.
NB: for the discussion forum, please go to section 4.4