Securing public values in infrastructures
Course subject(s) Module 4: Governance and Regulation in complex situation

Securing public values in infrastructures
In the upcoming web lecture Wijnand Veeneman looks at the process of fragmentation of securing public values in infrastructure sectors during the operationalization (from governance level  to regulation) 
His key points are:
Securing public values is done using various types of institutions.
Public values in the public debate are often feel-good concepts, with a great deal of current debate on separate values and the attention they need to get.
Public values go through a transformation process from those feel-good concepts to explicit measures of performance.
In operation, many of these measures of performance condition the operation and might conflict.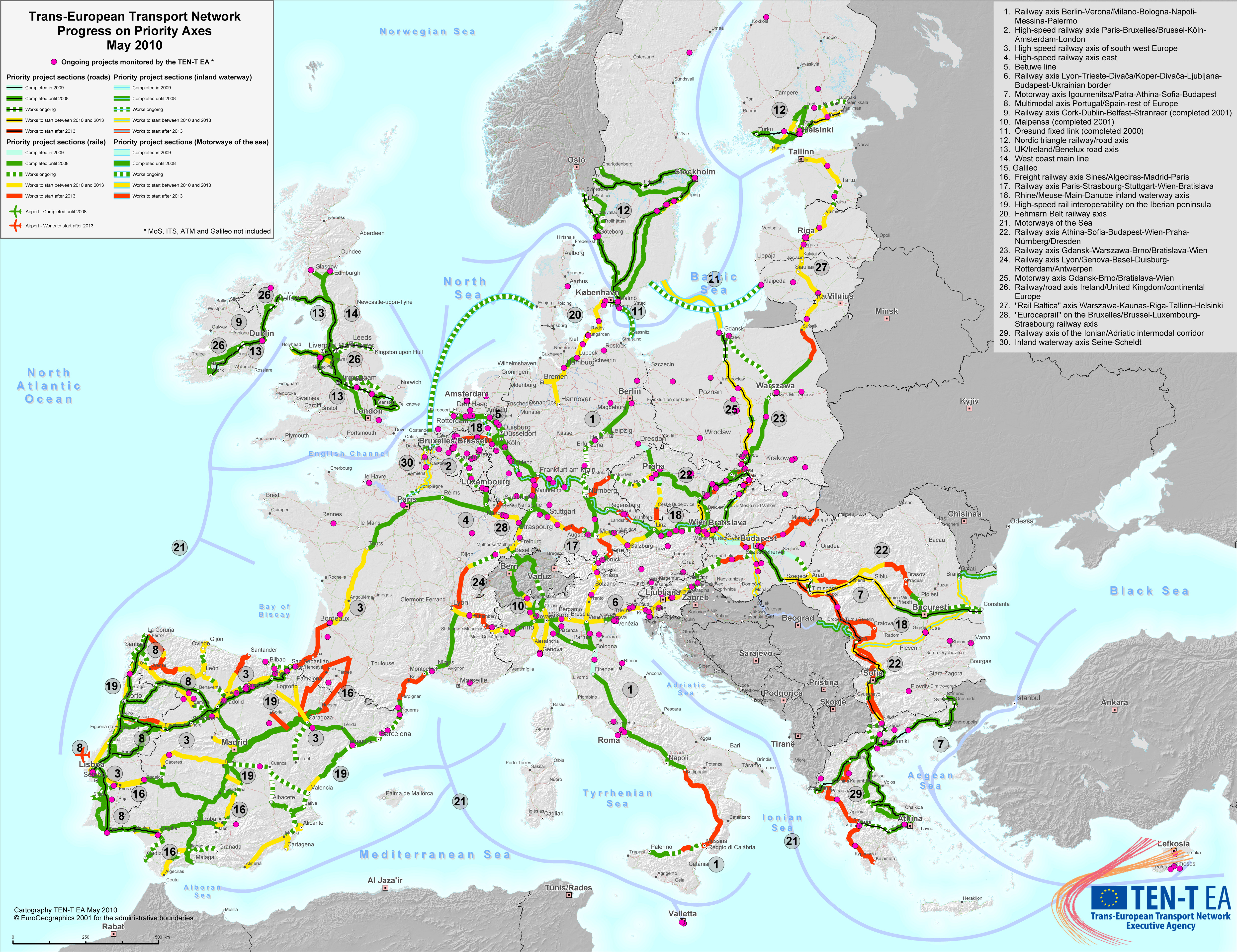 A map of trans-European infrastructure project progress, dated 2010. Check original source for a bigger version. Think to yourself: How accessible, available, acceptable and affordable will these infrastructure networks end up being?