Literatuur
Course week(s) Week 1 Week 2 Week 3 Week 4 Week 5 Week 6 Week 8
Course subject(s) 01: Introductie 02: Systeemmodellering en Analyse 03: Stabiliteitsanalyse en Transiënte Respons 04: Regelen met Feedback 05: Root Locus 06: Root Locus en Frequentierespons 07: Frequentierespons en Bodediagram 08: Ontwerp van regelaars in frequentiedomein 09: Lead en lag compensator 10: Nyquistdiagram en stabiliteitscriterium 11: Toestandsmethode (1) 12: Toestandsmethode (2) Gastcollege Robotica en Windturbines Literatuur Tentamens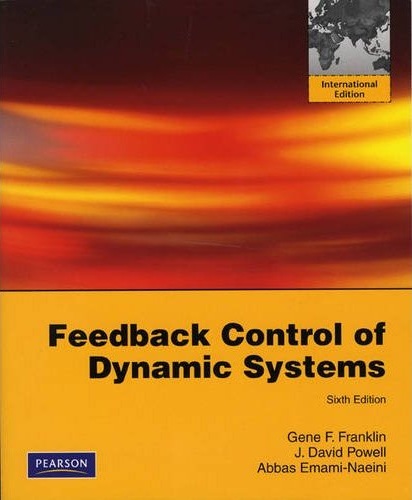 Bij deze cursus wordt gebruik gemaakt van het volgende boek:
G.F. Franklin, J.D. Powell & A. Emami-Naeini:Feedback Control of Dynamic Systems, 5th of 6th Edition (International), Prentice Hall
Zie onder in de downloadsectie bestanden waarin staat welke hoofdstukken in welke mate van belang zijn voor deze cursus. Voor beide edities (5e en 6e) is een bestand beschikbaar.